Mission Statement
We aim to provide a broadly-based education, designed to engage all students and enable them to: discover their strengths, make the most of their talents and flourish within Seadown and into the future.
We want to inspire respect for individuality, difference, the importance of teamwork and the contribution that each student makes to the life of the school and their community.
We strive to create an environment orientated around pastoral care and one that nurtures physical and mental health, social maturity and emotional richness.
We equip all students with self-confidence, enthusiasm, perseverance, tolerance, resilience and integrity.
What does OFSTED say?
"Teaching is good. Teachers plan practical
activities that help pupils to develop their
knowledge, understanding and skills well."

"The curriculum is interesting and gives pupils a
wide variety of useful experiences and
encourages them to have a healthy lifestyle."

"Primary pupils make good progress from their
starting points in a range of subjects, including
reading, writing, mathematics and science."

...

...

...

"Leaders have created a well-organised, and
respectful environment where pupils can be
themselves."

"For many pupils, behaviour and attendance




have improved over time."

"Secondary pupils make strong progress in




developing their functional skills."
OFSTED. May 2019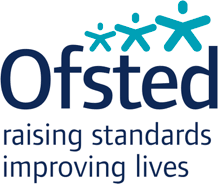 Proud to be partnered with NASS.
(The National Association of Independent Schools & Non-Maintained Special Schools).